Scholarships, opportunities and growth
Scholarships, opportunities, menstrual hygiene and much more.
GU works to transform the lives of marginalized adolescent girls by providing them with scholarships that support them to attain education, skills, and knowledge.
The E T E program provides financial support in form of scholarships payable directly to the school on behalf of the beneficiary, or any other form of financial support to ensure that beneficiaries go to and stay in school.
Renewal of the funding is subject to provision of satisfactory school progress reports from the schools, maintenance of a good moral standing and character and evidence community service.
Scholarship Program Applications Closed
Applications for the 2023 Empowerment Through Education Scholarship program are now closed. We're currently reviewing all of the applications that have been submitted and we'll be making announcements on our social platforms about the status of the review process. Thank you to everyone who applied and we wish you the best of luck.
The heroes in our journey are our donors
Girls Unstoppable Uganda relies on people like you who contribute to our cause to make our goal come to life. Become a Girls Unstoppable donor and help support marginalized adolescent girls in Uganda.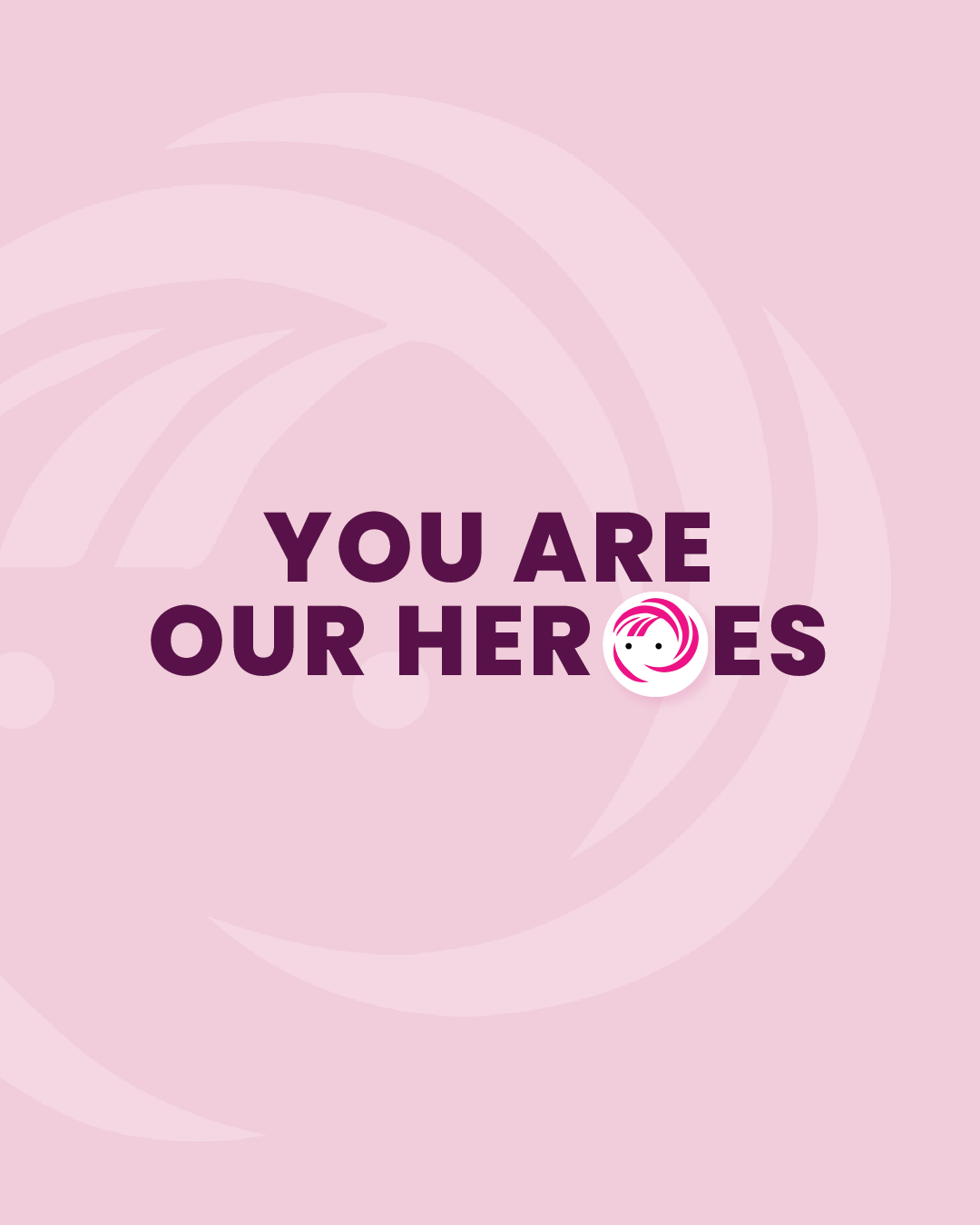 Would you like to become a donor?
Join us in helping marginalized adolescent girls in Uganda.
Virtual Volunteer Program
We use our social media accounts to share about Girls Unstoppable Uganda to the world, helping us get the support needed to educate girls, transform them and as a result the world. We look forward to your energy and skills.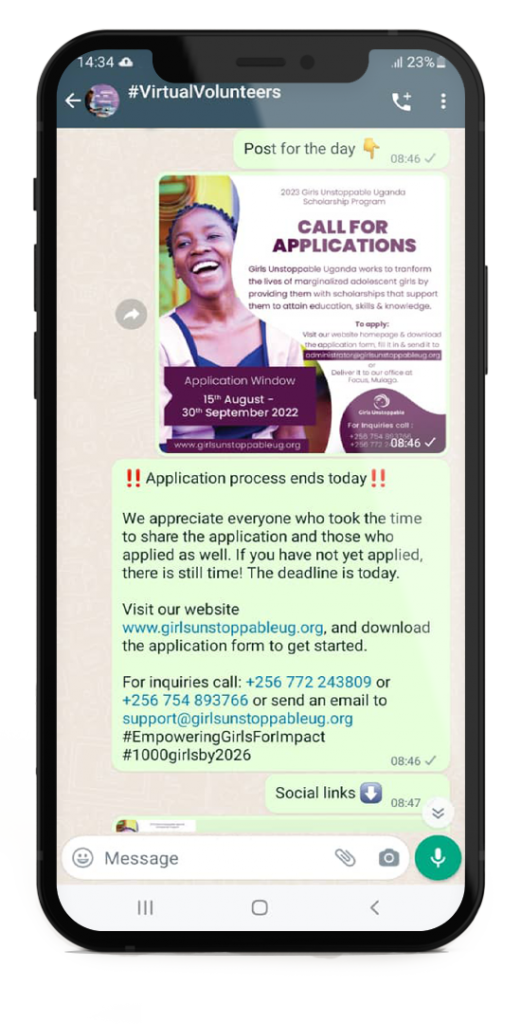 We currently have 60+ virtual volunteers and the number keeps on growing.
There is updated content daily inform of posts and educational content about Girls Unstoppable Uganda.
Ready to help G.U Administrators
Get quick assistance from a Girls Unstoppable Uganda staff member.
Would you like to join our Virtual Volunteer program?
Join us in helping marginalized adolescent girls in Uganda.